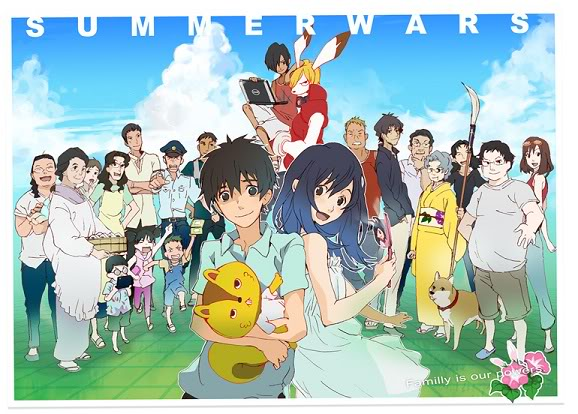 Welcome to the Summer Wars Wiki!
Summer Wars is a 2009 Japanese animated film directed by Mamoru Hosoda.
OZ, an online virtual world has become popular worldwide and many people now depend on it for everyday activities. As such, OZ also possesses a near impenetrable security. One day, Kenji Koiso, 17-year-old math genius and part-time OZ moderator receives a mysterious, coded message from an unknown sender who challenges him to solve it. Kenji is able to crack the code, but little does he know that his math expertise has just put Earth in great danger.
About | World | Characters
---
External Links
MAL | Studio Chizu | SC Youtube | SC Twitter
Characters